Hotel Reservation at Mandalay Bay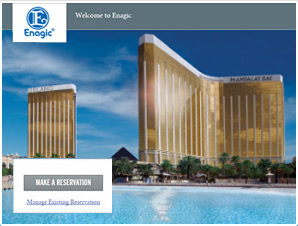 Note: Credit card required.
For the convenience of 2016 Enagic Global Convention participants, Enagic has reserved hotel rooms at Mandalay Bay Resort & Casino where the event will be hosted. Book your hotel room(s) now and receive special gifts of Enagic 5L Water Bag and Michael Jackson ONE doorknob hanger (not-for-sale article)!

Available rooms and gifts may run out. Act now!